SERBIAN Racers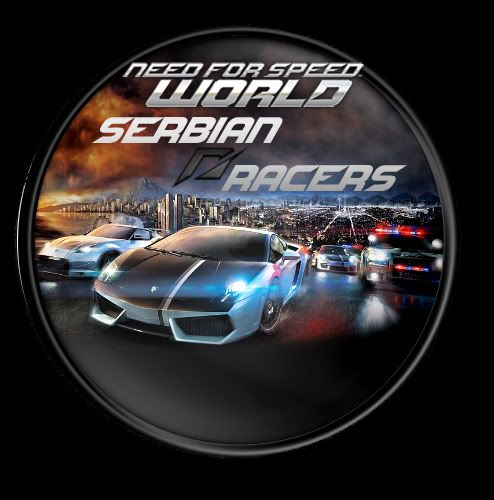 OFFICIAL SITE:
[link]
NFS Unlimited:
[link]
Our EA Thread:
[link]
OFFICIAL SERBIAN NFS WORLD TEAM (reg.)
*ABOUT TEAM*
Welcome to Team SERBIAN Racers, the official team for country Serbia. Feel free to sign up below, all users are welcome. If you have a desire for a fast ride through the streets Need For Speed WORLD, then share it with us. Whether we win or lose is not important, it is essential that we enjoy in game. The progress of this team depends solely on you, so try to play smart. May the nitro in the blood. co-owner LANMIM,LONCISPEEDSTER
*MEETING PLACE* /mesto sastanka
[link]
*RULES*/ pravila
1.Don't Breaking the Rules. / Ne krsite PRAVILA.
2.Respect others Racer. / Postujte druge igrace.
3.Can speak Serbian or English (If you don't, use google
translation). / Moras da govoris Srpski ili Engleski.
4.Permitted all cars, tiers and levels. /Dozvoljeni su svi automobili, TIER-i i LEVEL-i.
5. HAHA samo cepajte SPEED boli vas tuki./ DONT CHEAT!!!
*CREW VINYL*
You can use any vinyl to make your own creations into your car. / Mozes da koristis VINYL koji god zelis.
*CHAT CHANNEL*
/join 35
*Admin-Owners*
LONCISPEEDSTER
LANMIM
*Liders*
DILJE
BOKI20
LANMIM
---

Need for Speed World
| # | | Time | User | Car |
| --- | --- | --- | --- | --- |